East Neuk Fifer Touring S – Compact Van Conversion – Shower / Toilet / Heating ***SOLD***
* Based on a 20% deposit with remaining balance paid over the maximum number of months dependent on finance plan eligibility. Plans with no deposit Available subject to status.
Want to know more about this item? We like to speak to our customers directly to find out more about your needs.
Enquire about this vehicle
Please contact us for more information about this product
Product Description
2015 (15 reg)
2 berths
End lounge
24,407 miles
Manual
2198cc (108BHP)
2 belted seats
Finance Options
Finance could not be easier to arrange, enabling you to spread the cost of your new caravan and pay nothing in interest. Simply use the handy calculator below to get an indication of your repayments. Click on the Enquire about this vehicle button above, fill in the online form and we will sort the rest.
Representative Example*
This calculator is for illustrative purposes only and exact payment terms should be agreed with a lender before taking out a loan.
We are a credit broker/intermediary and can introduce you to a limited number of lenders who provide funding. We may receive commission or other benefits for introducing you to such lenders.
---

Total Cost: £
Months
*Finance is subject to status, available to applicants aged 18 and over, residing in the UK.
Customer
review
"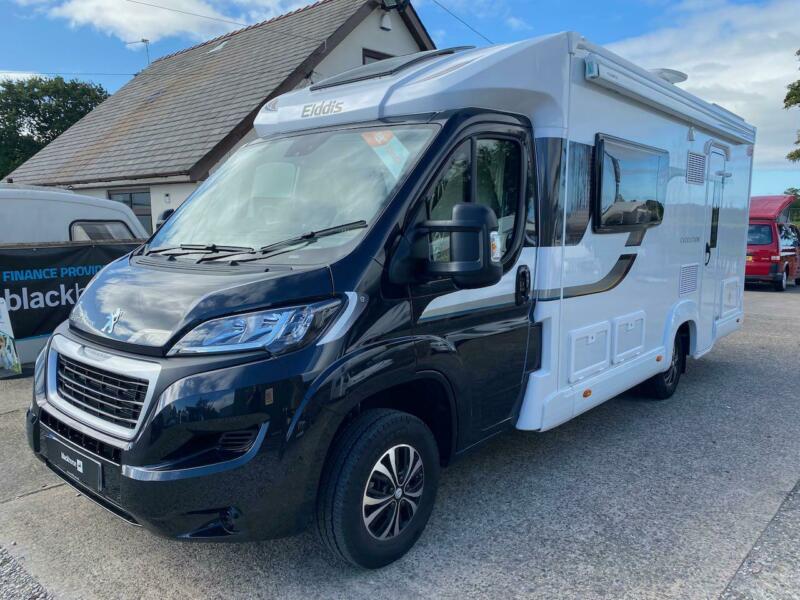 Bought our Bailey Autograph Motorhome from this professional company. Can but only say FANTASTIC SERVICE and a pleasant transaction. Just need the government to allow us to use it now. Would Definitely Recommend To All"
MR S FISHER