Welcome to John Charles Motorhomes.
OUR LIVE CHAT & WEBSITE IS OPEN 24/7
–

John Charles Motorhomes is part of Burlingham Caravans Ltd and has been supplying pre owned Touring Caravans, Motorhomes & Campervans since 2008. It has built up great reputation which is shown by the high number of returning customers and recommendations each year. Being part of Burlingham Caravans Ltd give customers a large choice with the support of all the team including our engineers and the shop for accessories or parts 7 days a week.
We are based in the North West in Lancashire, en route to the Lake District 15 minutes from the M6 and only an hour from Manchester, we carry stock of around 20 Motorhomes & Campervans.
We hand pick our stock from many sources and many are generated from part exchange. This stock is checked by our team once arriving. Each retail Motorhome & Campervan is HPi checked, then fully prepared and serviced by our service engineers before delivery giving you full peace of mind. All our service engineers are fully gas qualified to work on your Motorhome, Campervan or touring caravan.  We also can carry out routine annual services, repairs and damp repairs.
We pride ourselves with high standards of presentation whilst giving the customer value for money in a relaxed atmosphere. Our sales team will give you all the advice required to help you choose the right Motorhome or Campervan to enjoy your holidays. If it is your first time we will spend that extra time on handover ensuring you understand the full operation to relax on a site. We also can arrange delivery of your new purchase or collection of your part exchange providing you have viewed our caravan or motorhome first. The location of our business is surrounded by beautiful countryside and the Trough of Bowland. There is an abundance of sites and storage in the area so you could enjoy a short break or holiday after collecting your Motorhome or Campervan. Please ask for details of local sites or storage.
Myself and my team look forward to meeting you when you visit us.
Many thanks
Philip Caulton, Managing Director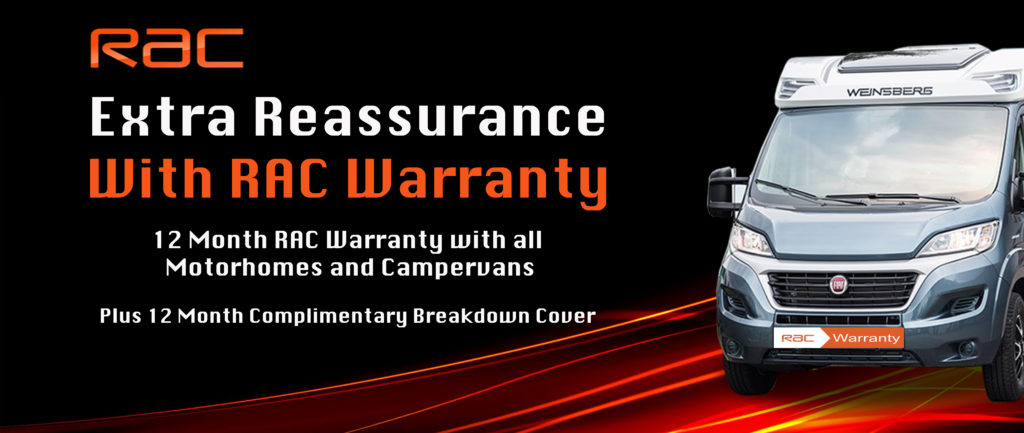 WARRANTY: Motorhomes & Campervans carry a 12 month RAC national warranty including assistance as standard (unless otherwise stated). Warranties can be extended for up to 36 months at the time of sale and a quote can be provided on request. The warranty covers the main workings of the product i.e. water system, heating, appliances, windows (excluding furniture & blinds) but not any additions e.g.  TV, radio, sat nav, microwave. Please note that the vehicle or caravan would need to be returned to our site for any warranty repairs to be completed unless covered by an extended warranty through RAC warranties. We do not accept credit cards for purchases.